July 2022 UPDATE
I have added "Black Ice" to my glazes. it is a sassy black and white break with a lucious run that contrasts a shiny black with a shiny white.
You can see the first batch coming out of the kiln in a reel on https://www.instagram.com/thistleburnpottery/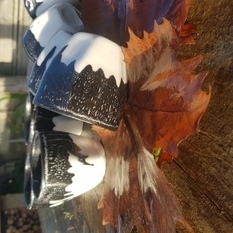 November 2021 - Original Post
Looking at the glazes I have been using for my tumblers I feel like there are a few options missing.
I have my PoP glazes.
These are bright White glaze inside and round an outer band with and outer coating either of three bright colours.
Waterfall is a matte turqouise which throws a lovely watery run where it is overglazed eith the clear coat.
Recent firings of Waterful have given a washed out version of this lovely bold colour. The faded wash of waterfall is finding some followers too.
Nasturtium is a bright blaze of shiney orange glaze. The bright white is repeated in the tumbler and where the lips touch. Nasturtium masks the bright white with a blunt change in colour.
Cecil's Rose makes my heart sing! The bright white delivers a subtle watery looking run with this matte pink glaze. The wobbly dipping method gives little variations in the colour intensity
I recently teamed these up with a plain bright white glaze.
I have my Elemental Glazes
These single coloured glazes are Stormy and intense.
Coal is about as black as I can fire.
Cloud has dreamy highlights on a moody grey.
Mist, well mist is having some identity issues. I'll get back to you about that.
I'm looking for something hot and dramatic to sit with these colours to add to this collection.
Last for now are my Land Life Collection.
I have named my blue glaze "Blue Eyes" for my Dad. These tones also remind me of denim that has worked a day or two, you know.
Teaming "Willow" up brings a matte white to the swatch reminding me of the buff willow I weave with.
And, I call this glossy terracotta shade "Saddle".
This collection coud make room for a glaze that makes me think about ripe grass on rural hills in the late light of a hot day..... not too much to ask?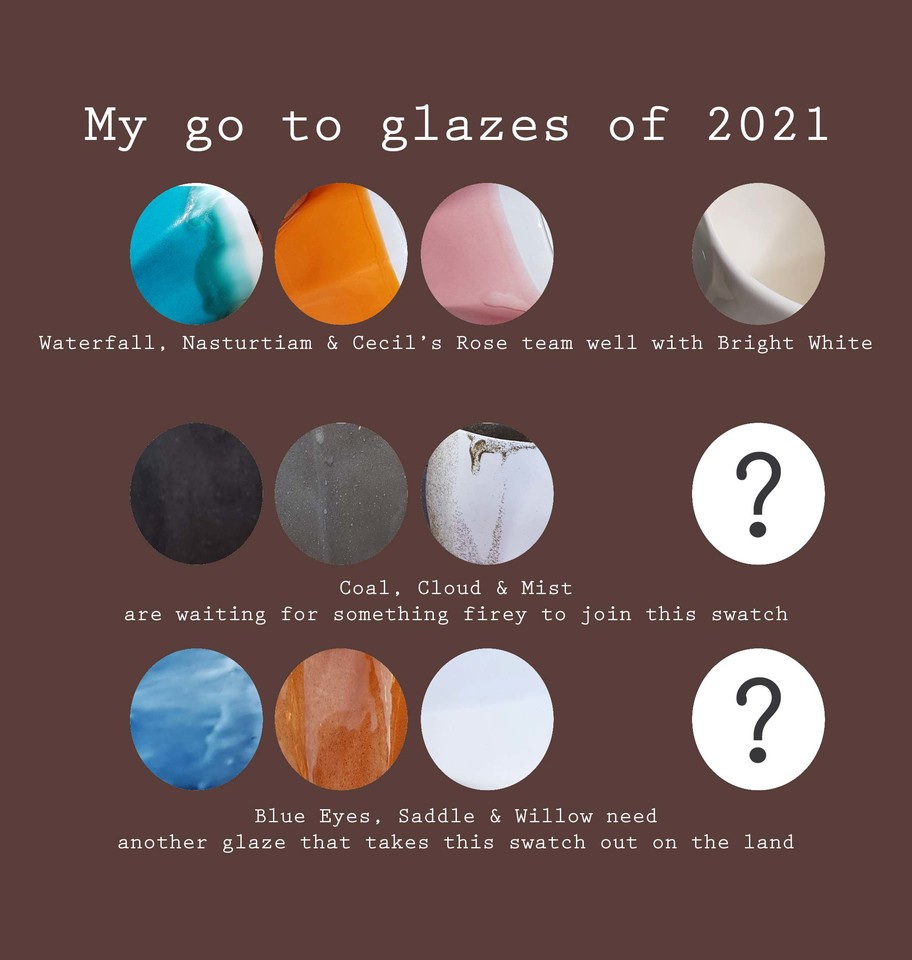 Posted: Wednesday 17 November 2021