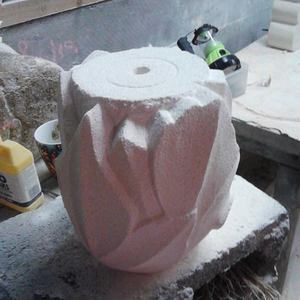 This sculpture has been wating for the right inspiration to spark!
I started this project in 2015
In 2021 I found some cool lamp shade frames...
And in 2022 i am researching eco dying...
Batch one: January 2022
I used Mohawk Via Felt paper. it was likely too soft. loosing some pieces to breakage.
The impressions are lovely when there is light behind them. I want to acheive something with more drama so it is a visual feature when the lamp is turned off too. I love the way the grape vine tendrils show up in the printing.

Posted: Thursday 6 January 2022