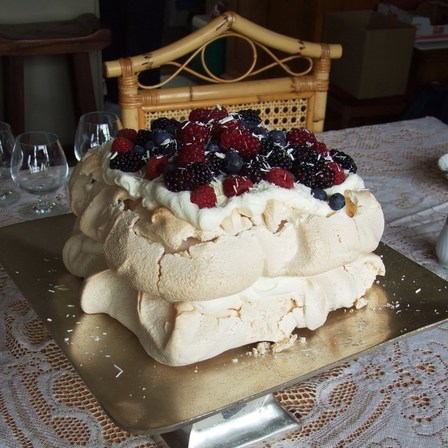 Christmas 2010 in Taihape NZ I am layering the pavlova with cream, fresh fruit and white chocolate curls.

There is a sigh from dear old mum. She ponders out loud 'Carla, I don't know why your pavlovas have to be so obnoxious'. More declaration than question I will have you know.

I raised and eyebrow! (Actually I wish I could - I only seem able to frown and rise in unison) Grinning like the mischief I am, I declared that all my pavlovas from now on will be referred to as Pavloova Obnoxii.
Mum grunts.
See my Pavloova Obnoxii on Pinterest
Posted: Saturday 25 December 2010