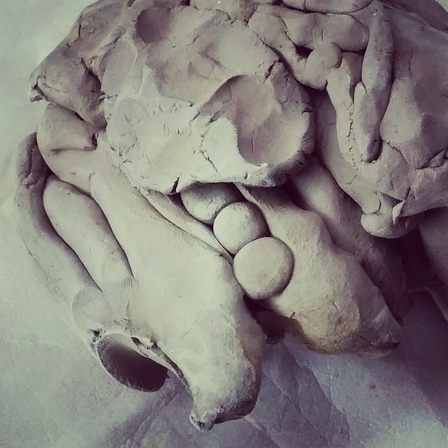 I have started with Pottery. What I probably mean is I have started with pottery again. There was that tiny effort back in the picket fence years when I would escape once a week to play with mud.

My responsible inner voice tried to talk me out of it. "You really should be cutting the thistles instead!"

Yet another voice, more wild, more primal said...."go! know the mud! Find the shape making haven that is pottery. Learn about form.... Learn about colour....... Ignore the thistles!
Peacekeeping inner voice offered....."You could just burn the thistle heads each time you fire the kiln!"

Both wild and responsible inner voices shreeked with joy! "Let's build a woodfired kiln!!!!"

.... and so it was that we three were me again and I headed off to a pottery club with a bright shiney new bag of Primo Cream Stoneware 301.
Posted: Thursday 2 February 2017