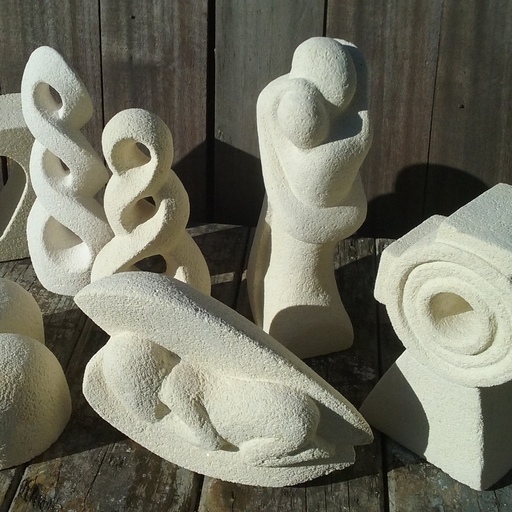 When media washes us with image after image of nameless humans affected by cruel and distant problems I am often left grappling with the 'what can I do' question.

On Monday 18 May (Sorry Ava - this will be why I forgot to call you for your birthday) I watched the footage of families picking up the pieces in the Papakura Children's Cemetery. A strange act of vandalism Saturday night had systematically striped the personal mementos from the plots. The footage showed a woman crouched in the debris holding the pieces of a broken sculpture in her hands.

My heart hurt for this woman and my response was to replace that tiny sculpture for her.

Once decided I realised there would be more people who might like to make gifts too. I invited any students and friends able to visit to do so the next day. Two came that day and one more arrived in the afternoon. Another sculptor from Whanganui intends sending over a piece of work. He couldn't make it because the surgeons had been at one of his knees!

What I'm working on now is to finish one more piece and get them all waterproofed. I am making efforts to find a gentle ride for these little works to Auckland and a contact who can gift these to some of the families. I would love that woman who inspired me to have the first choice from the gifts. I'm wondering about police or victim support as they may have had contact with the families. Either way soon I will have to just trust that these works will somehow find their right places.

My own child, lost before he was born, does not have a resting place. Times were different then. Making these works has been a special reflective time. It helps some to do something for others.
https://www.stuff.co.nz/manawatu-standard/news/68878197/Papakura-families-presents-need-lift-from-Palmerston-North
Posted: Thursday 28 May 2015