Dear Creatives,
I hope you are finding enough rest and peace in the Rahui to ease the problems we all share at this unfamiliar time. I am working from home. At present I am engaged in a thorough stock take of the products I was able to bring home. 
Untill I finish this work the buy button has been disabled.
I will send a newsletter once I am ready to receive orders again.You are welcome to email me in advance to get in the queue for the stock I do have available.
Please read the Pandemic Plan on the home page.
Keep well & keep creating!
Kindest regards, Carla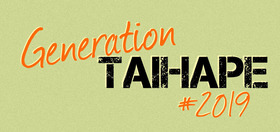 How much will it cost me for materials, to decorate a tile and to have the tile fired?
For a person or a non profit group
9 x 15cm tile $31
15 x 15 cm tile $35
18 x 15cm tile $38
25 x 15cm tile $43
For commercial entities and service sector
9 x 15cm tile $99
15 x 15 cm tile $112
18 x 15cm tile $122
25 x 15cm tile $138
You can buy tickets now HERE
When will the first workshops be held?
The first workshops are planned for
22 June 2019 - Taihape 5pm, 6pm ,7pm & 8pm
23 June 2019 - Taihape 9am, 10am & 11am
10 July 2019 - Taihape 7pm & 8pm
11 July 2019 - Taihape 9am, 10am & 11am
Would you come and do a workshop at my venue?
Yes, depending on the space and number of people with tickets, I am happy to find a way that this will work.
If I love my tile too much do I still have to give it to the installation?
You can choose whether you submit your tile to be installed in the community project. Also you might like to make several tiles and choose from that which one to submit.
Can I put lots of tiles in for the installation?
The project needs to be accessible to lots of people. To start with a selection of one each would be the right way to allocate the space. If there are less tiles received than planned then extras may be included