XL RECYCLED SPIRAL PAD 90gsm / 120 Sheet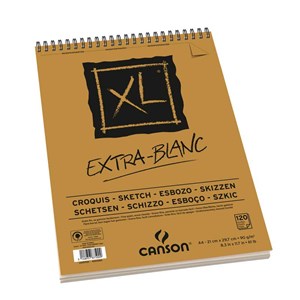 Canson XL Croquis is a lightweight, 90 gsm, ivory colour, acid-free paper with plenty of bulk, ideal for quick sketches or studies in pencil, pastel, charcoal, sanguine. For environmentally aware artists, made from recycled paper. It withstands erasing and scraping, and will not flake. Its light,'finely honeycombed grain, has plenty of scope for material effects. For use with pencil, lead'pencil, charcoal, sanguine ink, pen and gouache. Acid-free and without optical brightness'additives.
No in-store stock, totally happy to order this in for you. Some COVID delays may apply
Details of the product above will be automatically included with your enquiry.