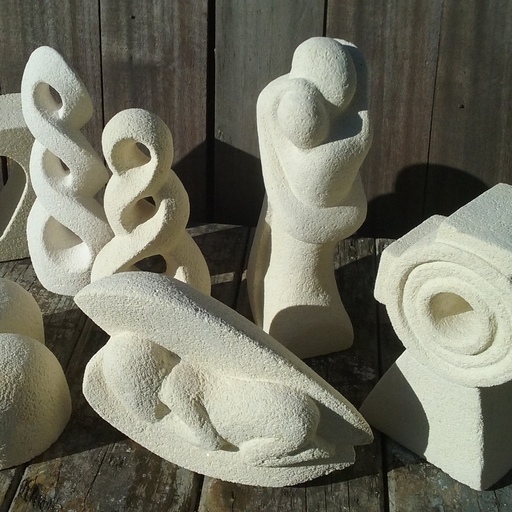 3 hour Oamaru Stone Sculpting at Newbury for returning students.
Any 3 hour session on confirmed days or night class bookings.
2 vouchers will cover a whole day workshop.
Continue your skills in Oamaru Stone's use in 3D art, design, tool use and finishing techniques.

Stone, sold separately.
Vouchers expire 1 year from purchase.

Casual $45 each
Bundle of 6+ gets a 20% discount
Bundle of 10+ gets a 40% discount

Vouchers are e-mailed.
Price for 6+:
NZ$
36.00
per 3 Hr Workshop
Price for 10+:
NZ$
27.00
per 3 Hr Workshop
?IF>