| | | |
| --- | --- | --- |
| | | |
Darren Wallace is a Palmerston North artist who grew up in Dannevirke.
As a child Darren drew his favourite comic book characters. His teen years saw him capturing the likeness of celebrities and people he knew in his exaggerated caricature style. Studying technical drawing through to UE Darren developed strong skills in accuracy and perspective.
For the last 14 years Darren has focused on realism with mainly pencil and paint. A recent global pandemic has catapulted Darren into making his art a career. With a strong calendar of commission work he has produced a heartwarming portfolio of people & pet portraiture.
Talking to Darren about the recent string of fur friend commissions he reflected, "My greatest passion is capturing the likeness and personality of people and their pets. My Dad used to own a pet shop in Dannevirke, so we always had a variety of animals at our family home including a dog, cat, parrots, even white albino rats. I love animals and their relationship with people."
You can see how well Darren captures characters, and also the emotions of those who open their art for a first viewing on his social media.
Photo: November 2020 Art Trail Manawatu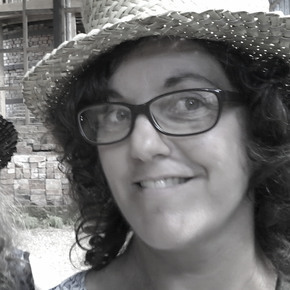 "It is my pleasure to share a small collection of Darren's work in my display space @thePoP. And more so, I am excited to release a series of workshops where Darren will share some of the skills and techniques which bring such life to his works.."
Carla Woollaston
"Ted on Driftwood" is a really cute dog portrait. Ted loves to go for motorbike rides with his maste...

The awesome Shadow the Neomastiff was the winner of the Paint My Pet" radio promotion with Cahill A...

Kevin the Chihuahua is from Palmerton North and is mates with another dog in this range "Sam The Bic...

The late great "Bert" was a small placid terrior dog from Pahiatua, Tararua. This beautiful family d...

"Charlie, Hund and Tom" - Three farm dogs from the Pohangina Valley in Manawatu enjoying some couch ...

Marley the Golden Labrador sunrise beside the Manawatu River.Original portrait was acrylic paint on ...

Sam the Bichon is from Palmerston North and good mates of another dog in this portrait range "Kevin ...

The very cute "Lily the Bichon" from Palmerston North started out as a professional home office assi...