Please Phone
Although parts of my website are improving, nothing beats old fashioned customer service.
Please call Carla on 027 283 7662
You can ask questions and get customer service now.
(as long as it isn't "Unreasonable O'clock" thanks!)
Changes
I have changed from a bricks and mortar shop to a mobile service with a website during Rahui.
This is a physical move, a 100% stock take and the working out how to communicate tens of thousands of stock lines. It's a big job.
Where the website doesn't help you yet I will.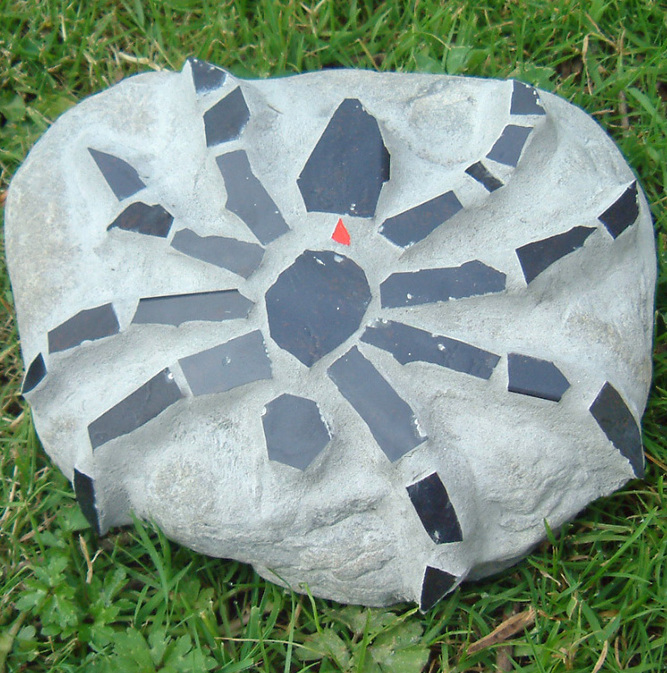 In 2005 I started playing with mosaic. This is such a satisfying way to make pictures.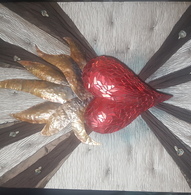 One of the grooviest mosaic I have done was this Milagros Heart for a new cafe bar.
Combining elements of upholstery, metal work, paint effects and mosaic, this piece is close to 2m tall.
See it in real life at Libre
...and may years earlier I took to lead lighting.
This window was a gift for my nieces and nephew for their play house. It is formed all from off cuts of glass and involves earth, wind, water and fire with hints of each of the children's initials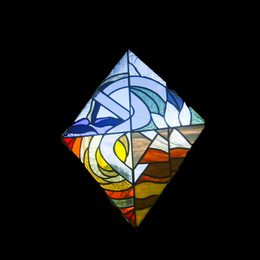 I teach glass cutting & copper foiling methods in partnership with Suzi Brown Glass
Teaching is on hold due to pandemic interruptions.
Suzi works in many styles of glass art.
Jump over to her page to see more of her story..
No listings found!